Teaching Dance

During her study she got experienced as a dance teacher for all kind of target groups, from 4 year olds in primary school, to preprofessional dancestudents, to elderly suffering from dementia. Eventually she got specialized as a modern dance teacher, keeping her eye on the developments of the dance world. As a teacher she believes that at first, all students should feel respected and free to enjoy learning dance. While offering a solid technical training, her students develop a great sense for bodily understanding so that the dancefloor can be used as a playground to discover the posibilities of the dancing body. She will always challenge her students to outbrave themselves, to be confident and proud, and to cherish their love for dance.
Making Dance

"I question how to give form to the world we live in, how to relate to each other, to nature, to society, to our roots. I question and philosophize by thinking, by doing, by opening my senses to receive and let it manifest through my body into dance."


Elodie Emilisa


Home
Biography
Choreographic works
Teaching
Publications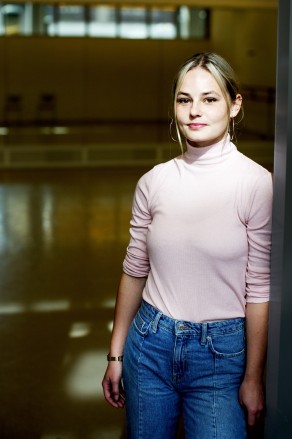 Photo by: Duncan de Fey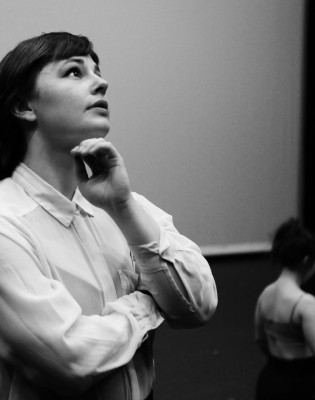 Photo by: Jagoda Bobrowska
Contact
~ Biography ~


*~ website under construction ~* *~ new work in development ~*
6 months Artist in Residency at SEAD, Salzburg, Austria

International Choreographers Exchange programme (I.C.E.)
SEAD, Salzburg Experimental Academy of Dance, Salzburg, Austria

Honours Programme
ArtEZ Academy for the Arts, NL
An additional course for artistic and theoretical research.

Bachelor Dance in Education
ArtEZ Danceacademy, Arnhem, NL

Schakelklas
Codarts Danceacademy, Rotterdam, NL
Preparatory training course in dance

At the age of 15 Elodie decided to dedicate her attention to dance
for it was the one thing that made her feel most alive.
She got to dance in projects from amongst others
Danceworks Rotterdam, Project Sally and Les Ballets C de la B.

Elodie started dancing in the balletschool of Lilianne Butler and Geniya Kotenko,
Eversince she has always been busy dancing, acting, making music, drawing, philosophizing and making jokes.

Elodie Tiny Emilisa Schillemans was born in a small town in the south of Netherland, growing up, mainly climbing trees.


2018-2019

2017-2018


2014-2016



2012-2016


2009-2011



2008 and on




2002



1992